Pop-Up Dinners & Fundraisers
Attending a Farming Hope dinner or fundraiser is one of the many ways you can support our work, with the added bonus of delicious, nutritious food!
Every two weeks or so, we gather around the dinner table to share a many-course meal with people from our community. Buy tickets to our latest dinners and see where to find us each month.
Farming Hope & Mister Jiu's Present: Community Dinner
We are partnering with Mister Jiu's to raise funds for our sustainable gardening projects in San Francisco!
We are selling a limited number of tickets for a community, family style dinner with food from Mister Jiu's, Cala, Rice Paper Scissors, and more! Join like-minded foodies and community builders and meet the teams behind Mister Jiu's and Farming Hope. We'll kick the night off with cocktails and small bites and live music from a local folk band, and then serve a seated family style dinner. We hope you can join us! Buy tickets now. Just by dining with us, you'll be making a dent in homelessness by providing jobs to plant urban gardens. Feed it forward!
Sunday Nov 12
5:00-9:00pm
Chinatown, SF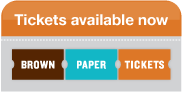 4-Course Garden-Inspired Dinner
Thursday, Oct 19
6:30pm-8:30pm
Mission, SF
Chef Kevin, co-founder of Farming Hope, will be cooking a Mexican-themed dinner using seasonal produce from our gardens! Every pop-up dinner helps us celebrate our employees, support our work growing food and creating jobs, and raising money to fund our gardening and cooking work for the rest of this year in San Francisco.
Been chomping at the bit to support our mission? Now's your chance! Come eat with us and mingle with other like-minded individuals in your community.