We're all hungry to give back and belong.
Farming Hope is a garden-to-table job training nonprofit. We offer paid transitional employment in our garden and kitchens to folks overcoming obstacles.

Eat With Us
Donate
Our Work
Farming Hope manages a garden-to-table job training program for community members who are overcoming obstacles such as former incarceration or homelessness. Our paid employment program helps adults transition to personal wellbeing and employment while nourishing food insecure neighbors and rescuing food from landfill.  The need to be needed informs the work we do at Farming Hope, and fuels our pursuit of lasting social change in our community. Our mission is to empower folks experiencing major barriers to employment to grow and cook food to sustain themselves and their communities.
Job Training
Farming Hope works within a diverse ecosystem of support services and partners to guide our Apprentices on their road to resilience. We provide our Apprentices with: on-the-job paid culinary and hospitality training in our kitchens and garden, opportunities to feed it forward by cooking for our food insecure neighbors, inclusive community meals and events, and culinary, professional, and life skill courses.
Community Meals
We work with like-minded community organizations to identify those families most in need of nutritious and culturally relevant meals. Our Community Meals program alleviates the financial burden of feeding a family, removing food insecurity and allowing families to concentrate on other factors contributing to their economic precarity. Consistent, reliable, prepared meals are an essential component of creating the stability needed to transition out of poverty.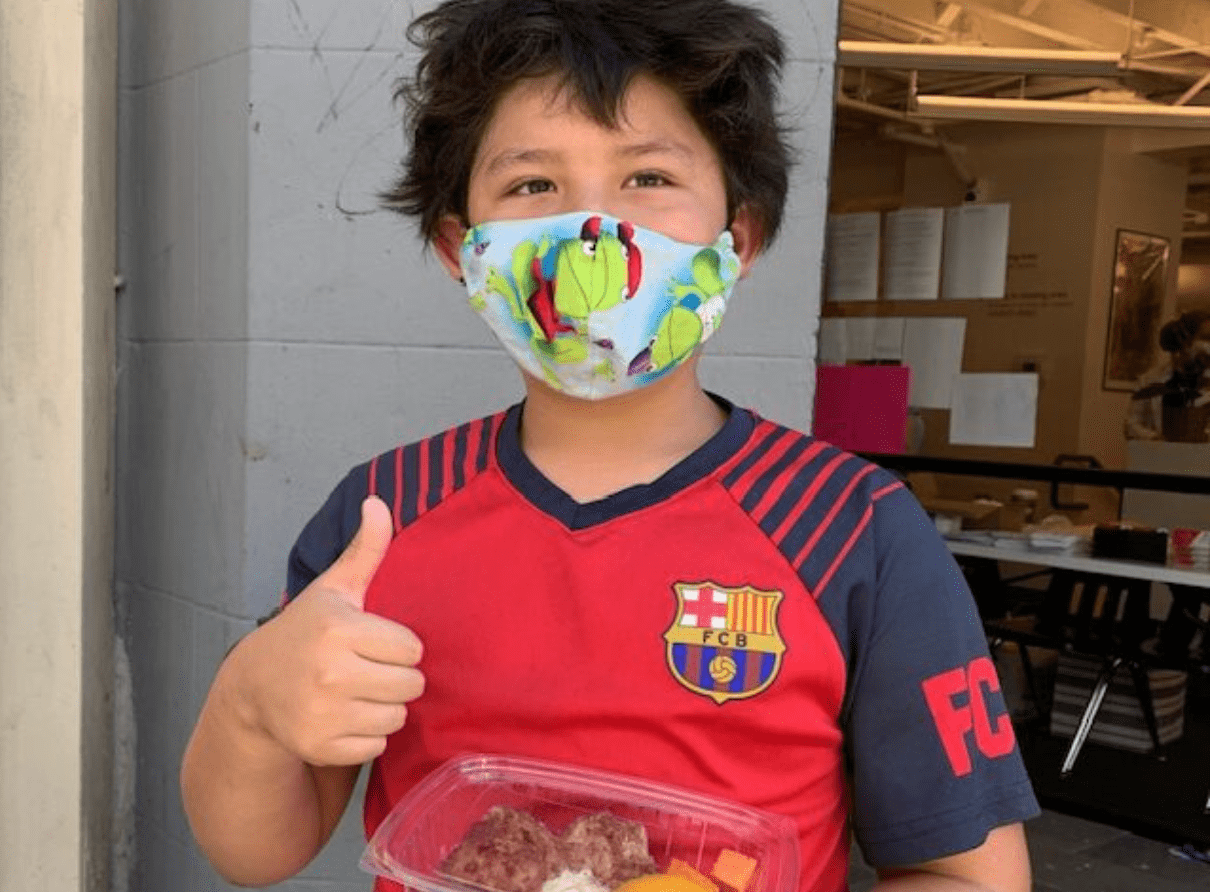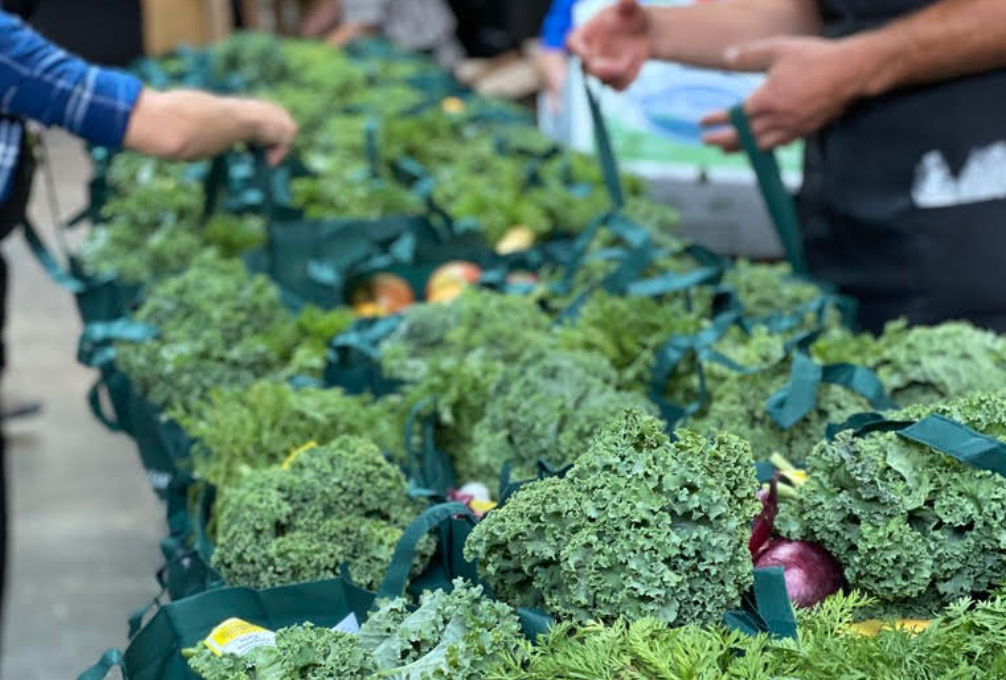 Food Recovery
We source cosmetically imperfect product through our network of farmers and suppliers. Recovered product gets received, assessed, and its use planned by our creative culinary team through flexible menus. We find ways to use the product in its entirety, including any of its byproducts; kale or chard stems get turned into kimchi and corn husks into broth. We "do more with less" by shifting our perspective on what is usually considered usable product.
Our Impact
Since January 2022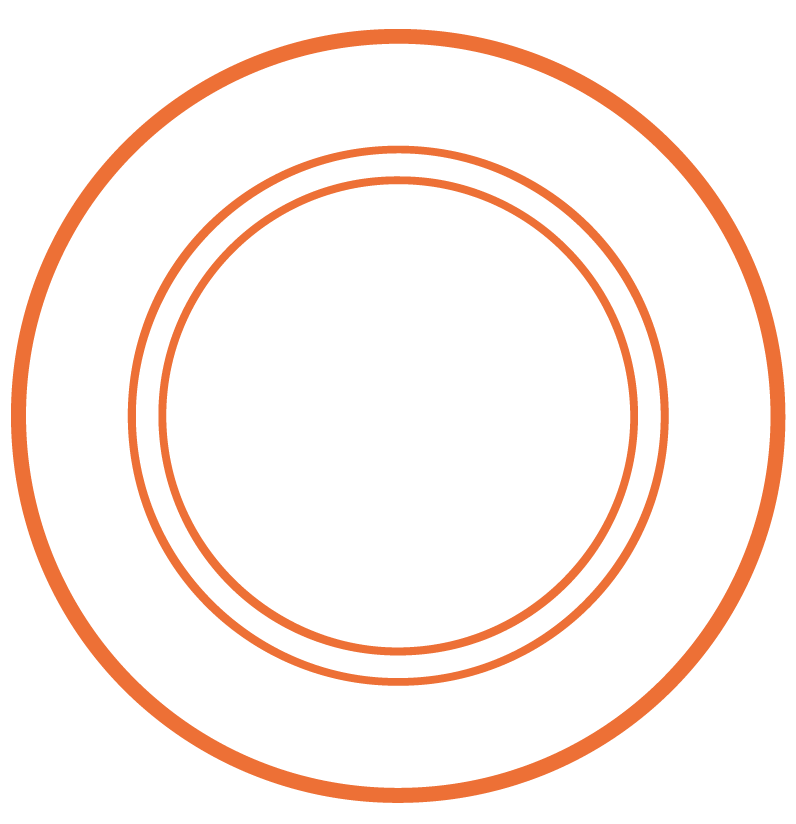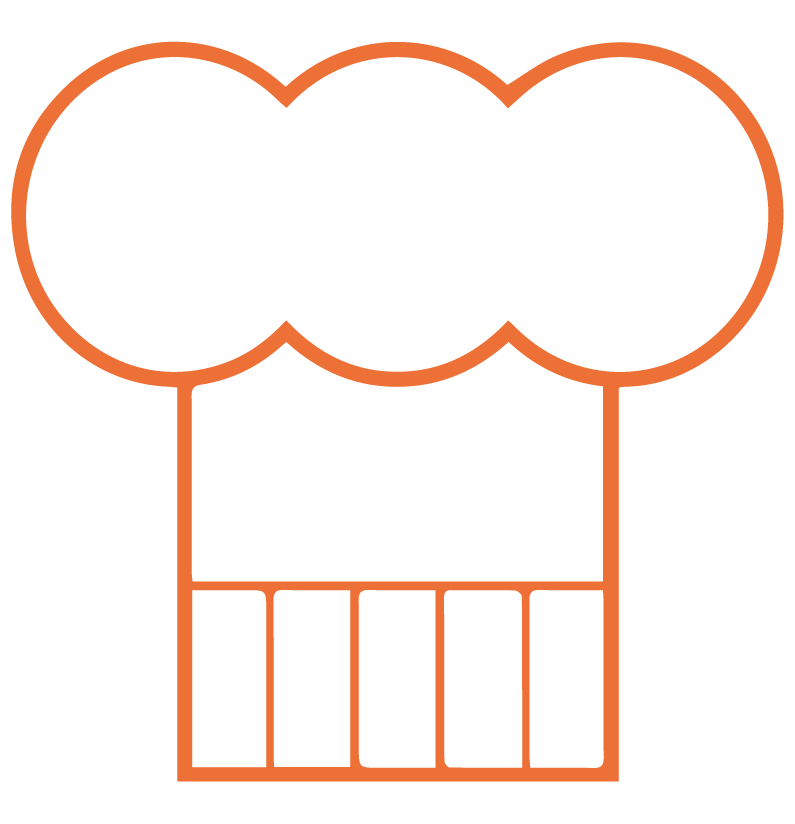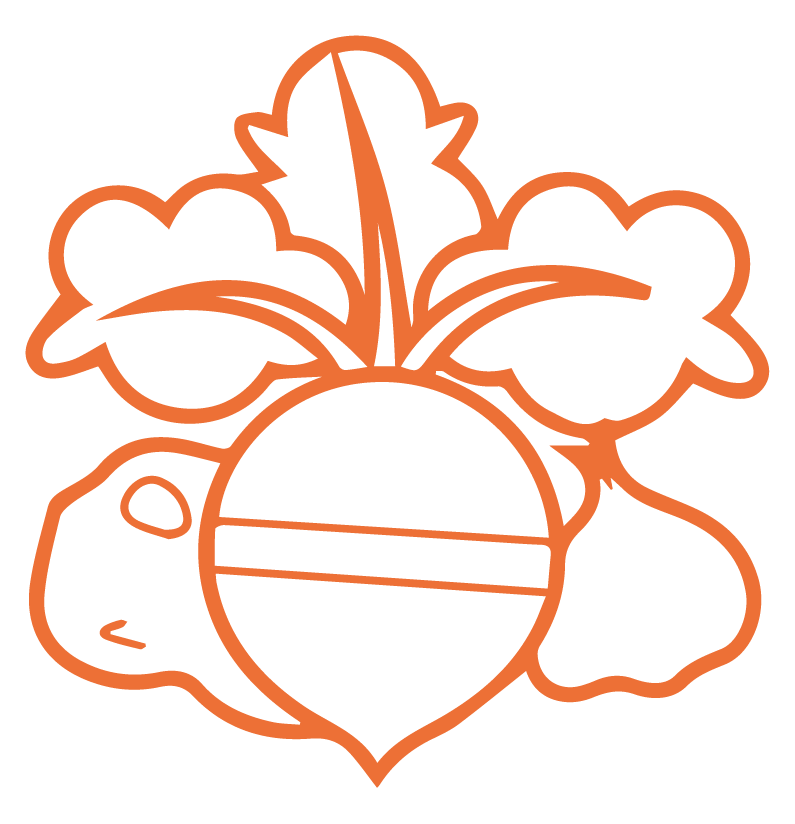 Pounds of Produce Recovered
Locations
Farming Hope grounds itself in San Francisco through partnerships with like-minded community based organizations. At each training location, Apprentices gain a distinct set of culinary and professional skills, ranging from planting vegetables in our garden to cooking those same vegetables in our restaurant. Whether reconnecting with colleagues or enjoying a freshly cooked meal, our locations give program graduates space to belong after their training is completed.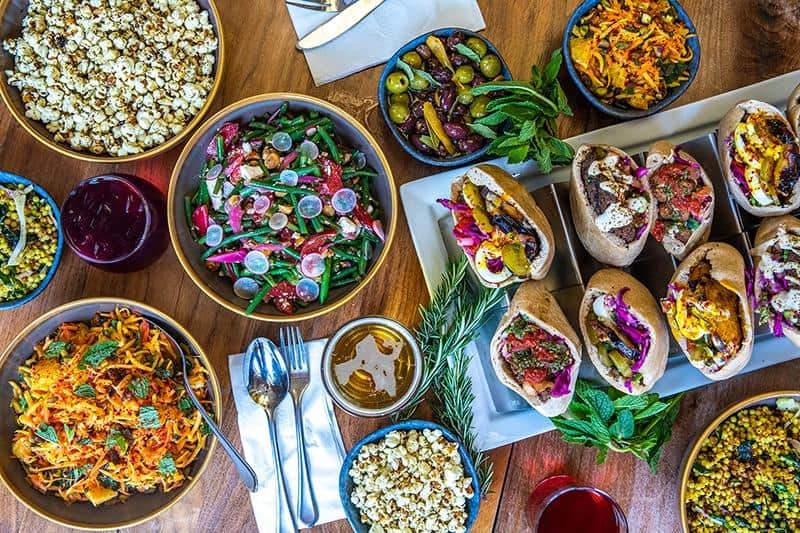 Farming Hope at Manny's
Manny's is a Civic Gathering Space in San Francisco's Mission District that combines a restaurant, political bookshop, and event space. Farming Hope runs all food, beverage, and catering operations onsite and focuses on serving Middle Eastern, vegetable-forward meals for diners and event-goers. At Manny's, Apprentices gain the skills they need to cook on the line in a busy restaurant and work with customers.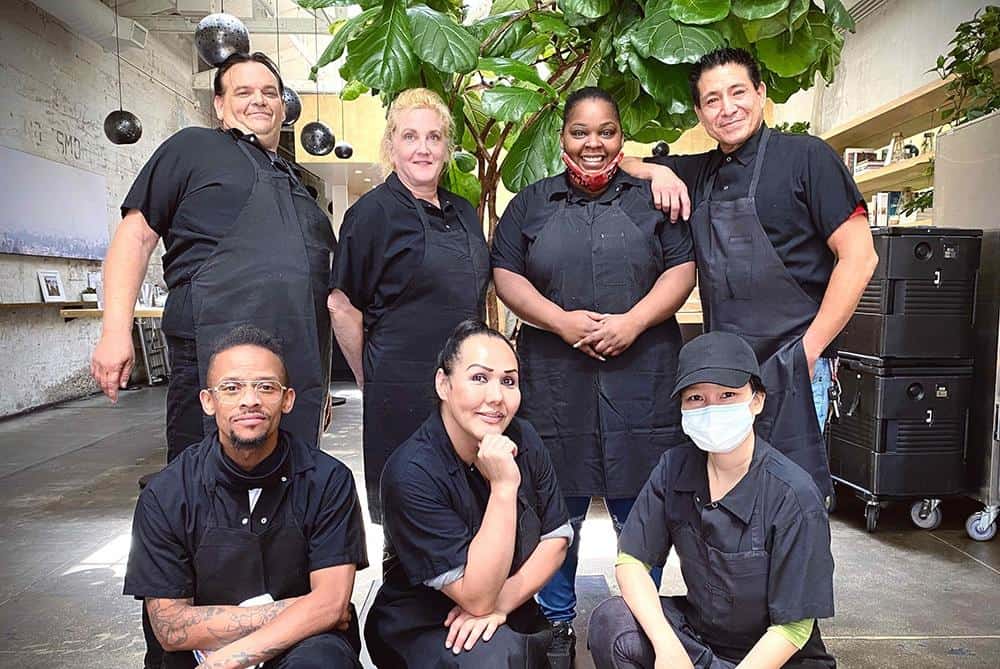 Refettorio San Francisco
Our anchor kitchen, RefSF is a collaboration with Food for Soul, a global nonprofit organization. As part of an international network of Refettorios feeding vulnerable communities in cities throughout the world, Refettorio San Francisco engages guest chefs and recovered produce to cook our Community Meals. Apprentices spend their first six weeks of paid training here learning kitchen basics.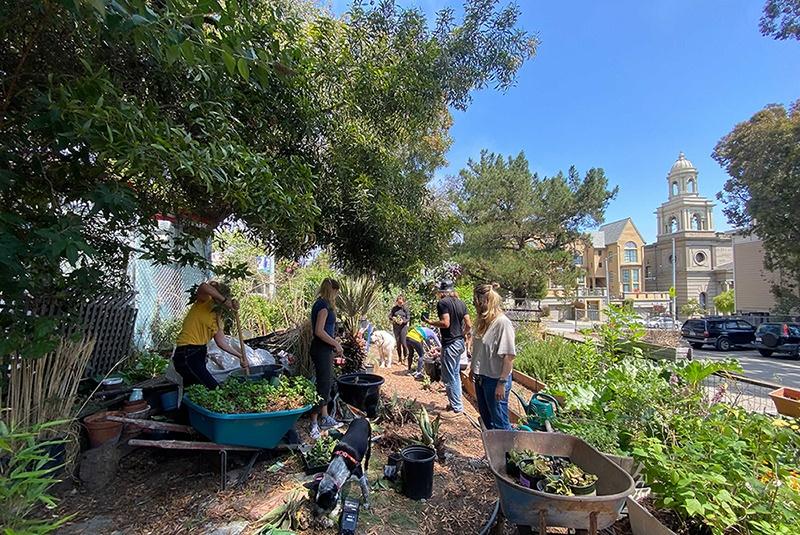 Divisidero Garden
Our training garden in San Francisco's Western Addition neighborhood provides Apprentices, volunteers, and neighbors a supportive space to learn urban gardening skills while growing food for our kitchens. The garden is also a place for horticultural therapy, connecting to the soil and to each other, by gaining a deeper understanding of where food comes from. As part of our job training, Apprentices spend several paid hours a week getting their hands dirty in the garden.
Join us in the fight
 Farming Hope is different — we pay Apprentices while they learn in our program.
Paying people makes sense, but costs dollars.
This error message is only visible to WordPress admins
Error: No connected account.
Please go to the Instagram Feed settings page to connect an account.
Thank you to our supporters