A Community Food Hub
At our anchor kitchen, Refettorio San Francisco, everyday Farming Hope takes action recovering imperfect surplus foods from going to waste and nourishing those who need it most in our communities.
Refettorio SF is a collaboration with Food for Soul, a global nonprofit organization. As part of an international network of Refettorios feeding vulnerable communities in cities throughout the world, Refettorio SF engages guest chefs and recovered produce to cook our delivered meals and community in-house dinners. Farming Hope's apprentices spend their first six weeks of paid training here learning kitchen basics.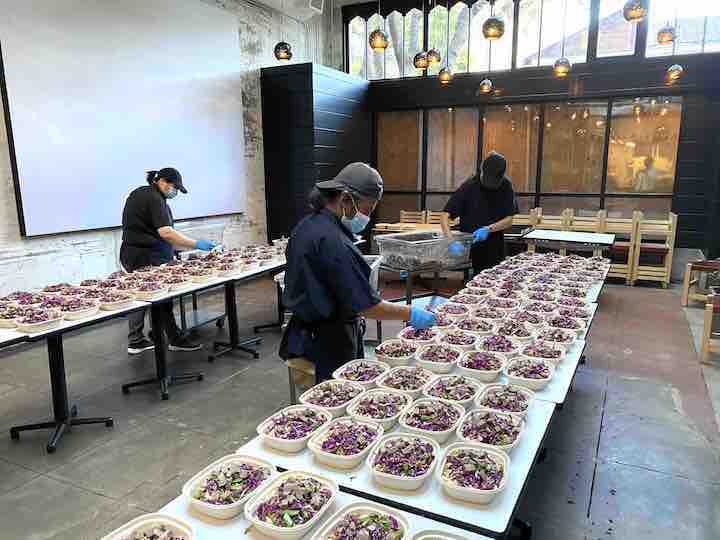 Prepared Meals
With 1 in 4 San Franciscans facing food insecurity, Farming Hope has responded to the need for individually prepared, nourishing meals by serving over 1000 meals per week. Farming Hope partners with nonprofit organizations throughout San Francisco who are addressing the needs of vulnerable neighbors. We address food insecurity collaboratively while providing a wide variety of delicious, nutritious, culturally relevant meals to our communities in need. Consistent, reliable, prepared meals are an essential component of creating the stability needed to transition out of poverty.
In-House Dinners
In-house dinners for families provide nourish our neighbors and provide opportunities for social cohesion and a sense of belonging, building resilient communities.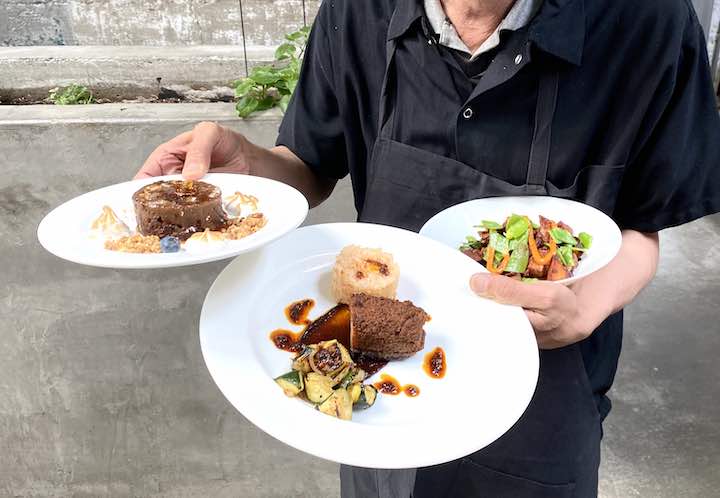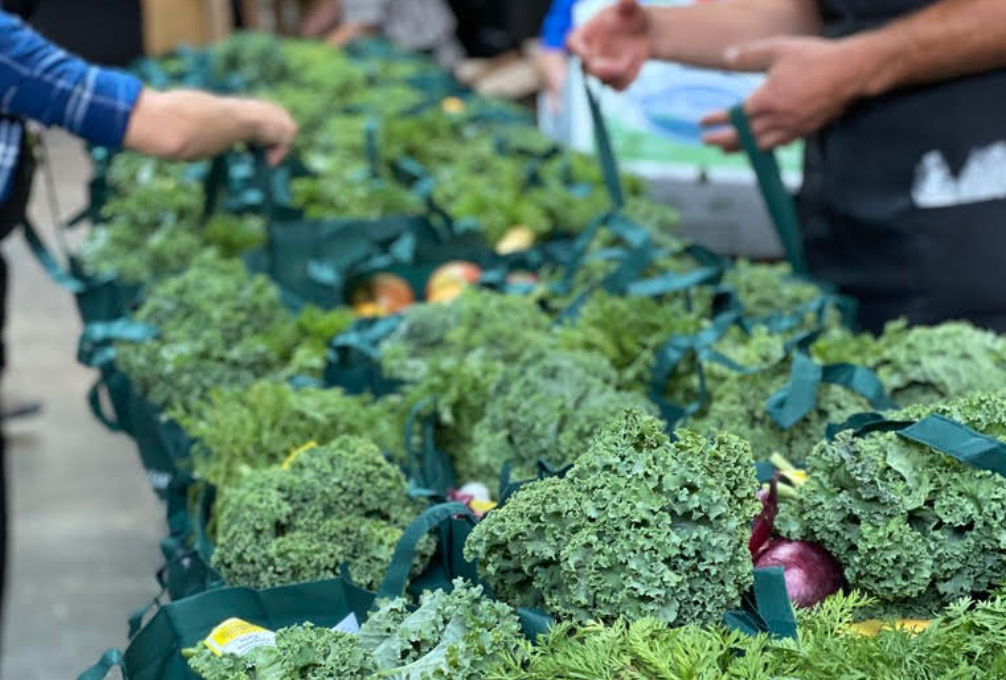 Client-Choice Grocery
We provide a client choice groceries, providing food security and reducing food waste by welcoming our clients to choose the food that their family is most likely to consume. 
Events
As a beautiful space that was formerly a restaurant, Refettorio SF also hosts public and private events. For more information, please see our Events Page. 
Join us in the fight
 Farming Hope is different — we pay Apprentices while they learn in our program.
Paying people makes sense, but costs dollars.