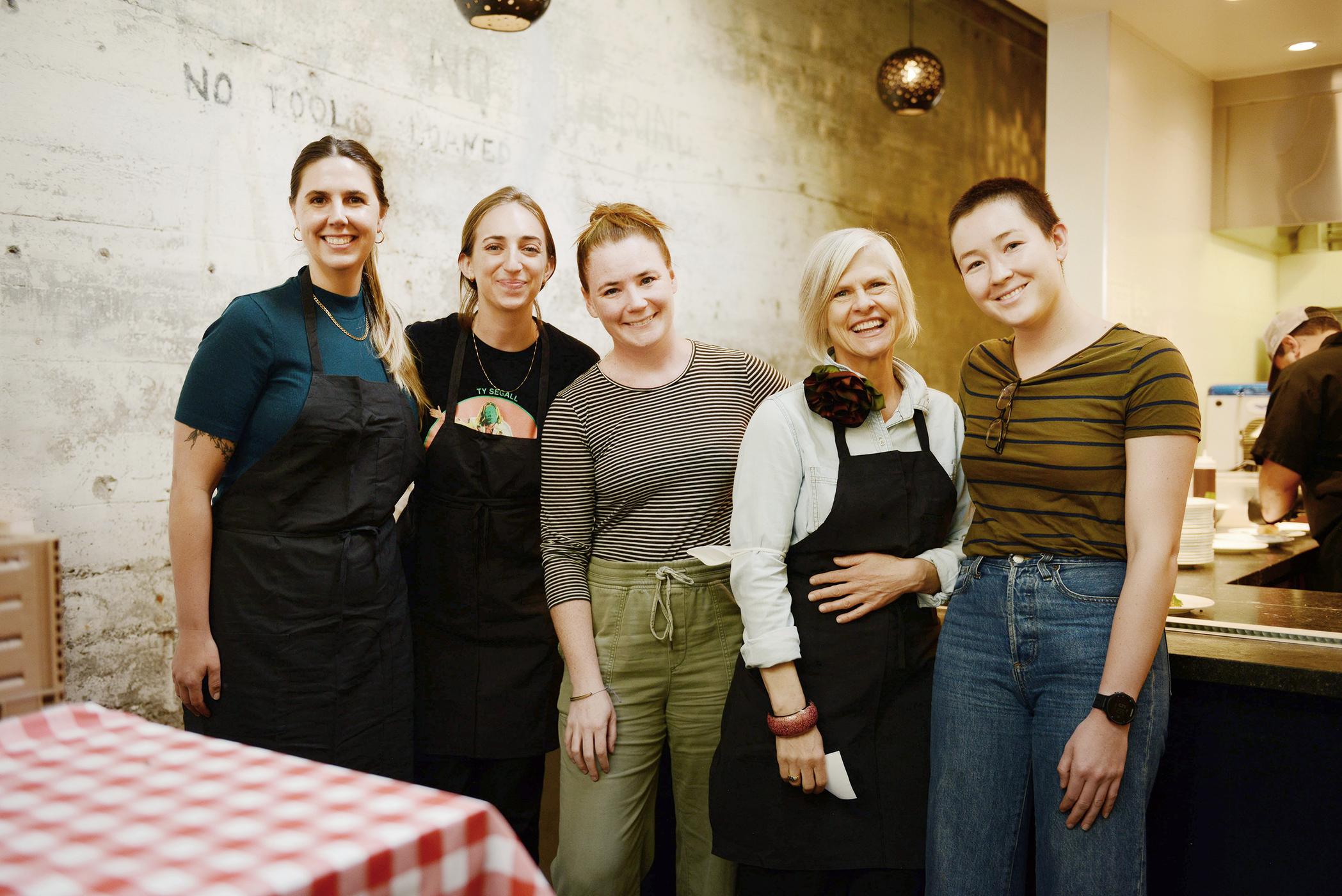 We're recruiting dedicated volunteers.
Whether you love food, care about sustainability, or simply want to share your time, we welcome you to join us! Our volunteer opportunities include:
Serving tables for our in-house community dinners with families on Tuesdays and Wednesdays and also for special events

Prepping food in our kitchen

Helping distribute groceries at our food pantry

Delivering boxed meal (drivers provide their own car)
The link below will allow you to fill out our volunteer waiver and it will direct you to our signup page on POINT. We send out monthly emails to all who have filled out the waiver when new volunteer shifts are available. Looking forward to connecting with you soon! 
Jean on volunteering with us:
" I am so grateful for the Instagram rabbit-hole that led me to this beautiful, loving, community. And to think I might have missed it!
Whatever small thing it is I might have to offer, I receive back a hundred-fold. That's #farminghopemath."
Graduate Patricia on the impact of volunteers on our Apprentices:
"I appreciate the time out of their lives that they share with us, their knowledge and experience. I'm really grateful for their respect and knowledge. Always with respect, which is so important to us.
They always give their best and with big smiles. They make us feel important and heard.  You can see their hearts in their hands"